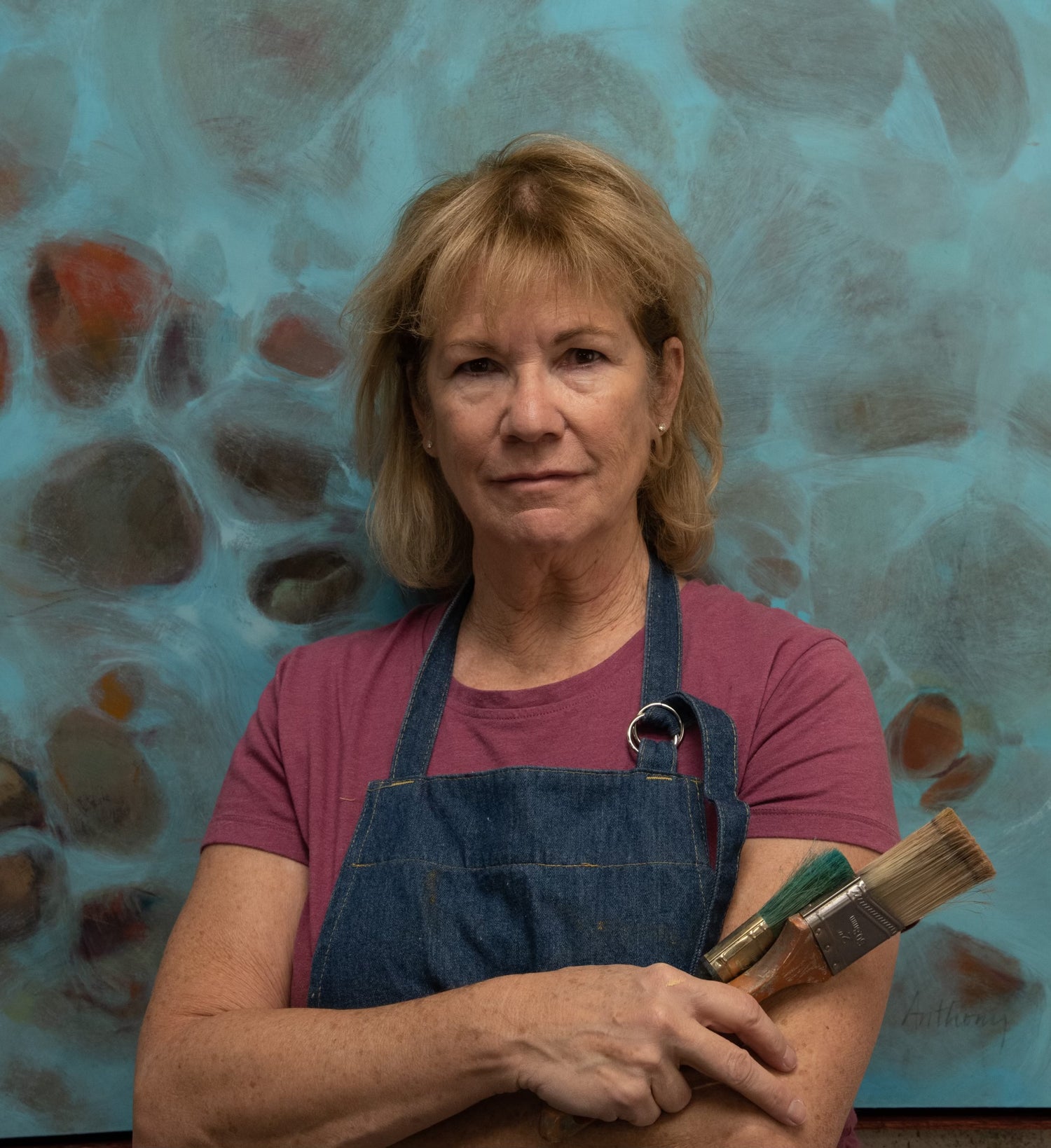 Bonnie Anthony
An exploration in life and earth
Bonnie Anthony uses nature as a metaphor in her paintings of the human experience.
Her powerful meditations on these themes remind us that life and the aging process are rich and multi-faceted experiences filled with beauty, passion, and spiritual connection. Bonnie explores the idea of aging and time through images that remind us that we, like a stone, are shaped by our environment.
Through her powerful works of art that incorporate a wide variety of mediums including oil and cold wax, acrylic, and pastels, Bonnie creates a sense of wonder and mystery that invites the viewer to recognize our uniqueness and spiritual connection to the earth.
Visit Bonnie's Website
Regular price

Sale price

$12.00 USD

Unit price

per

Regular price

$915.00 USD

Regular price

Sale price

$915.00 USD

Unit price

per

Regular price

$725.00 USD

Regular price

Sale price

$725.00 USD

Unit price

per

Regular price

$840.00 USD

Regular price

Sale price

$840.00 USD

Unit price

per

Regular price

$675.00 USD

Regular price

Sale price

$675.00 USD

Unit price

per

Regular price

$385.00 USD

Regular price

Sale price

$385.00 USD

Unit price

per

Regular price

$725.00 USD

Regular price

Sale price

$725.00 USD

Unit price

per