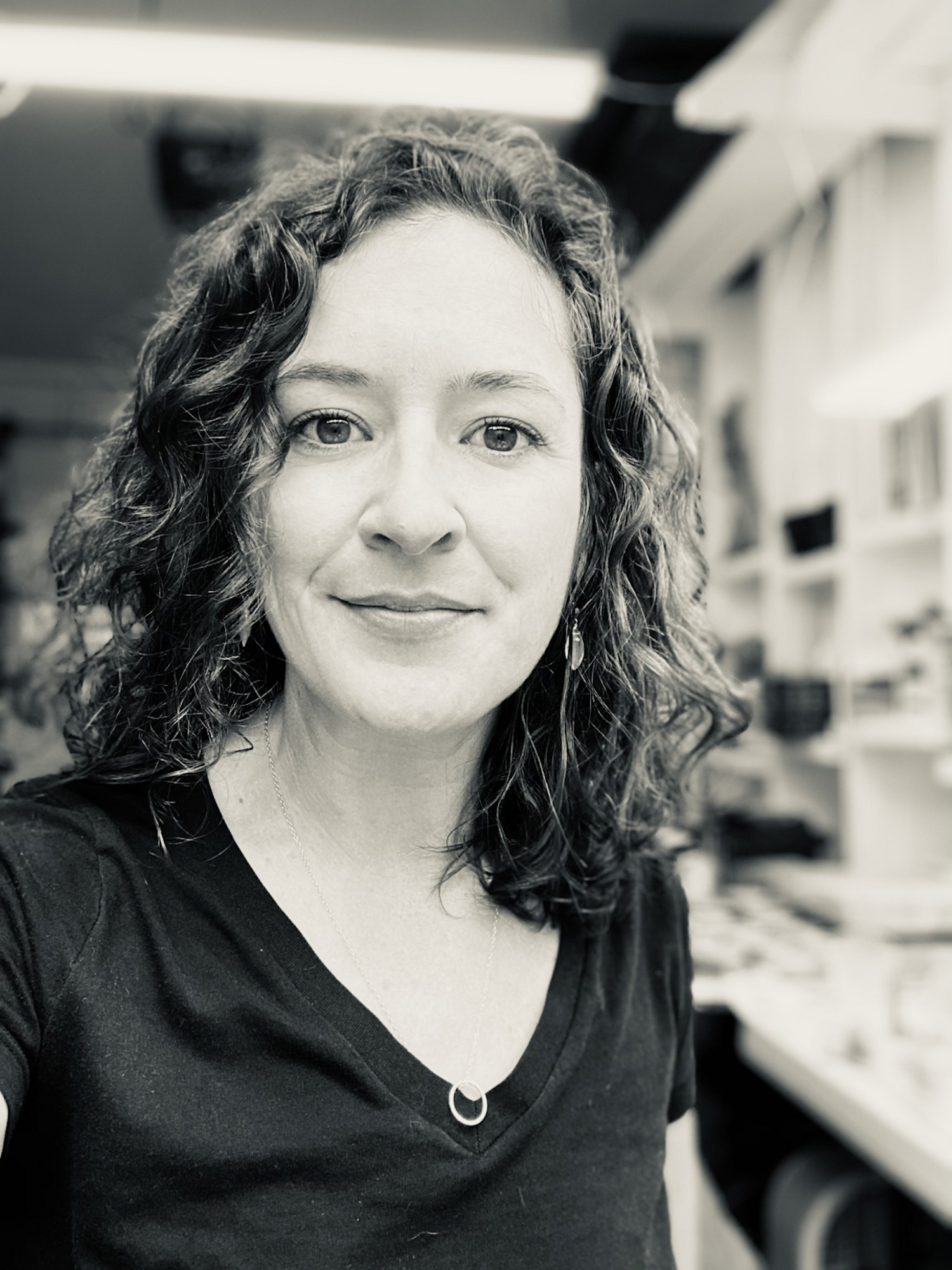 Shannon Mello
I've been creating art my whole life.  I've also always been a lover of nature and the great outdoors since I can remember.  The artwork I create, whether it is the materials or the subject matter itself, will almost always have a connection to nature.  Encaustic is made from beeswax and tree resin, which somehow naturally seems to have the most incredible soothing effect.  Watercolors create ethereal lands, usually complemented by the use of gold or copper leafing.  My cold wax & oil paintings usually depict an abstracted landscape with subtle earth tones, contrasted by small bits of breaking light.  I have taken many different paths with artwork but the sure constant is that inspiration is always available if you step outside. 
I have two amazing children and a husband who also share my love of the outdoors.  We emphasize the arts in our family and inspire our children to take risks and create with whatever is available, from pine cones to canvas.  
I hope this artwork inspires you to take risks and find your own means of creation.  Maybe it's visually, mentally, spiritually, or physically.  Maybe it's with pine cones.  Whatever you do, do it with curiosity and love.
Visit Shannon's Website
View Shannon's Collection
Regular price

$5,700.00 USD

Regular price

Sale price

$5,700.00 USD

Unit price

per

Regular price

Sale price

$40.00 USD

Unit price

per

Regular price

$250.00 USD

Regular price

Sale price

$250.00 USD

Unit price

per

Regular price

$250.00 USD

Regular price

Sale price

$250.00 USD

Unit price

per

Regular price

$250.00 USD

Regular price

Sale price

$250.00 USD

Unit price

per

Regular price

$570.00 USD

Regular price

Sale price

$570.00 USD

Unit price

per

Regular price

$570.00 USD

Regular price

Sale price

$570.00 USD

Unit price

per

Regular price

$370.00 USD

Regular price

Sale price

$370.00 USD

Unit price

per

Regular price

$750.00 USD

Regular price

Sale price

$750.00 USD

Unit price

per

Regular price

$750.00 USD

Regular price

Sale price

$750.00 USD

Unit price

per

Regular price

$1,600.00 USD

Regular price

Sale price

$1,600.00 USD

Unit price

per

Regular price

$190.00 USD

Regular price

Sale price

$190.00 USD

Unit price

per